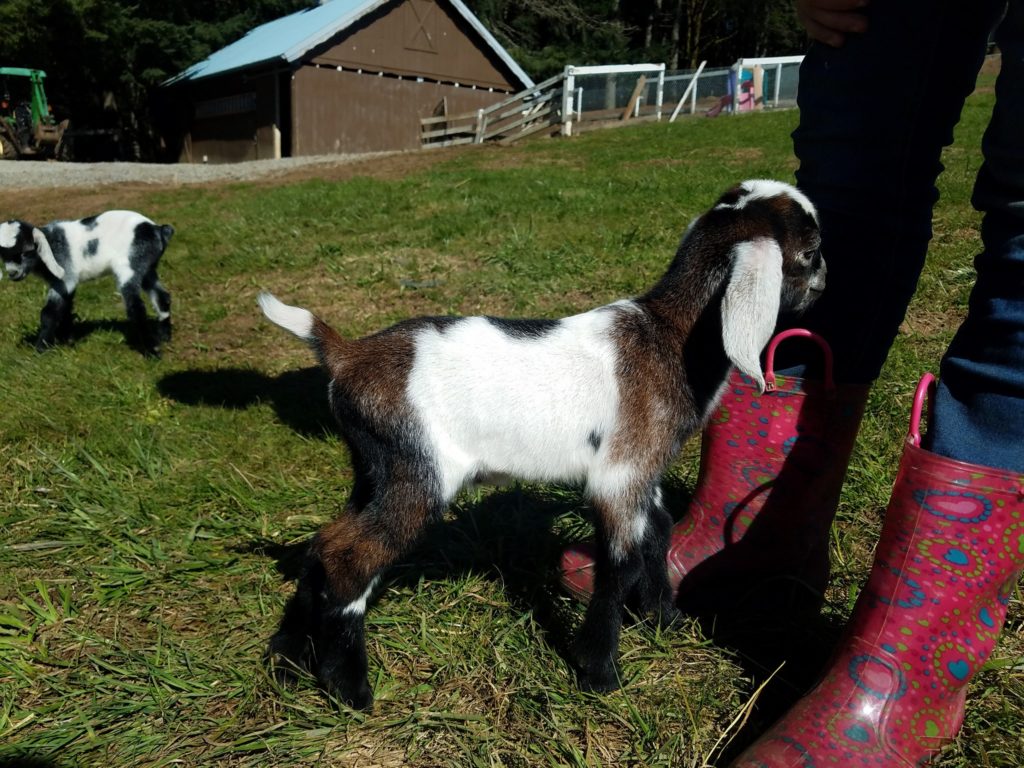 We still have this adorable little wether, He was being dam raised until we realized raising quads was just too much for his dam. So now we're transitioning him to the bottle. he's super sweet and friendly, social. Gets along well with the other goats. He will need a buddy, and we may know someone with a wether still available that could go with him, so lets chat!
He'll be ready to go May 10th, but will still need a bottle a day for a month after that.
Victory is a First Freshener this year, so we've waited to show off her buckling until we could start milking her and see what her udder looks like.
Glad to say Victory has passed her test with us, and has a lovely little udder we are proud to share through her son in the mini Nubian world!
Breezee Creek's RRVL Kirkland
5th Generation American (55.5%/44.5%) Mini Nubian Buckling
Black with white blaze and white right side.
Sire W4's Sir Royal Roan
Dam Delica's Elle Victory Lane
(Click parents names to view their pages)
Feel free to contact us about these lovely little fellas!